Team of National Indian American Public Policy Institue (NIAPPI)
Inventors, Entrepreneurs, Technologists, Businessmen and Community Leaders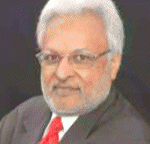 Shalli Kumar – Founder & CEO AVG
• Engineer, Inventor, Entrepreneur, Philanthropist
• Most Outstanding Citizen of Chicago in 1981
• Served on Business Advisory Council for President Reagan
• Founder, Chairman & CEO of AVG group of companies with operations on all continents
---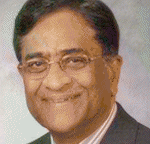 Shri Chandak – 39 yrs of Engineering, currently Retired and full time into community service
• Vice President of Asian American Republicans
• Member Rotary Club of Bloomington
• Advisory Board Member of Ekal Vidyalya Foundation, North America, which serves 33000 villages in India
---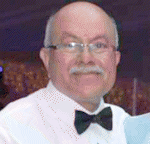 Manny Sharma – President and Owner of Circuitronics, LLC
• Engineer, Business Executive and Entrepreneur.
• Founder and Ex-President of Hindu Satsang
• Problem Solver and Source of inspiration in entire community
---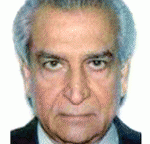 Prem Lalvani
• President of Asian American Coalition of Chicago
• Member Bolingbrook Police Board
• Citizen of the Year, 2004-5, Bolingbrook
---
Dr. Dayal T Meshri – President/CEO, Advanced Research Chemicals Inc. (ARC)
• Scientist, Inventor, Entrepreneur and Philanthropist.
• Member of Oklahoma Center for Advancement of Science
and Technology
---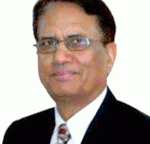 Brij Sharma – Founder & CEO of PowerVolt
• Engineer, Inventor, Entrepreneur and Philanthropist.
• PowerVolt is one of the fastest growing manufacturer of transformers and power supplies in US, operating in 3 plants in IL and IA.
---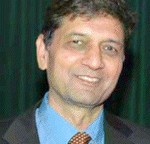 Raj Tiwari – CTO, AVG
• Professor, Engineer, Inventor, and Chief Technical Officer of AVG for the last 25 years.
• Recognized as one of the best software brains in the world.
---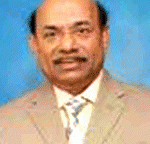 Dr. M Anirudhan – CEO Essen Nutrition Corp.
• Scientist, Inventor, Entrepreneur and Philanthropist.
• Founded in 1984, Essen has become a major manufacturer of diet and dietectic products, sauces, dressings and sports drinks.
---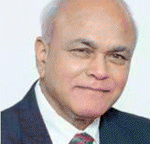 Bhai Lal – Vice President, Parikh Media
• Chairman and Founder of International Society of Indians at large
• Founder and Trustee of Federation of Indian Associations (FIA)
• Ex-President of Indian American Forum for Political Education
---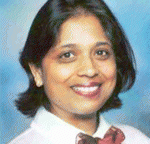 Alka Tyle – Computer Engineer
• MS in computer science, educated in India, Australia and US
• Has passion for education
• Served on Board of Education for Naperville school district (third largest in Illinois) for 5 years
---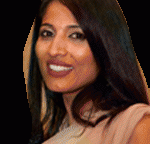 Jayshree Patel – The most celebrated NY Life Insurance Agent
• Immigrated to US, 15 years ago
• In a short 10 years achieved the highest award at NYL to be a very small and elite club called "Chairman's Council"
---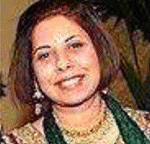 Namrita Nelson – MBA/CPA Entrepreneur
• Expert in financial analysis and management
• Operated her own consulting business for six years
• Currently an Analyst with Cook County Board of review
---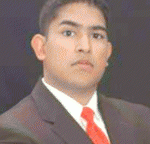 Arjun Aditya Kumar – BSEE Student, to join AVG
• Arjun at 21, shows a significant grasp of national policy issues and is quite politically aware
---

Vikram Aditya Kumar – CEO – Apprentice, AVG
• Ideal Student throughout his schooling
• Valedictorian at Rumsey Hall middle school
• Top position in science and math in high school and college in Electrical Engineering at IIT, Chicago. Graduated Suma-cum-laude.
---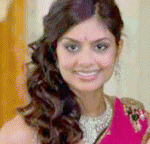 Dr. Pooja Kumar – Miss India 2007, Miss Earth Air 2007
• Born in UK, raised in New Zealand, she always wanted to be a doctor.
• While pursuing medicine, also joined the Fashion world and became Miss India 2007 and Miss Earth Air 2007.
---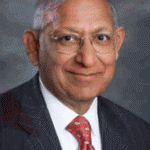 Dr. Durga Agarwal – President/CEO, Piping Technology & Products, Inc
• Durga serves on Several Department of Commerce ITAC committees, board member of the Texas Higher Education Coordinating Board, and the boards of several non-profit organizations.